Which enterprises is the CRM system applicable to? CRM is customer relationship management. As the name implies, it is used to manage customer relationships. In this sense, enterprises need to systematically manage customer relationships, and there may be a need for CRM systems. In practice, some customers will be confused, for example, is it only large enterprises that need CRM system? Is the CRM system only suitable for specific industries? In contrast, large and medium-sized enterprises will have a stronger demand for CRM system. Because large and medium-sized enterprises often have relatively complex organizational structures, may have multiple business lines, multiple sales and marketing departments, and a relatively large number of customers, they will need a CRM system to do systematic management to help enterprises allocate sales resources scientifically and reasonably to achieve enterprise-level synergy.
However, is there no CRM system requirement for small enterprises? Not really.

For example, for small enterprises engaged in project-based sales, due to the long project cycle and the need for cooperation of multiple teams, having a CRM system to manage customers and sales process can improve team collaboration efficiency.
For example, for a start-up enterprise, the founder team may have accumulated a lot of customer resources from the past career. How to manage and utilize these customer resources is crucial to the success of the enterprise. The CRM system can help start-ups classify customers, manage business opportunities by stages, and help sales focus on business opportunities that are large in size; Use reports and dashboards to summarize and analyze customer data to help the management team find insights.
For example, some small enterprises pay more attention to IT systems and hope to manage customer data and sales process from the beginning to lay the foundation for information construction. If you wait for the enterprise to develop to a certain stage before using the IT system, employees fail to cultivate the habit of using the system, and need to sort out historical data. Before that, some customer data may have been lost, which is a loss of customer resources for the enterprise.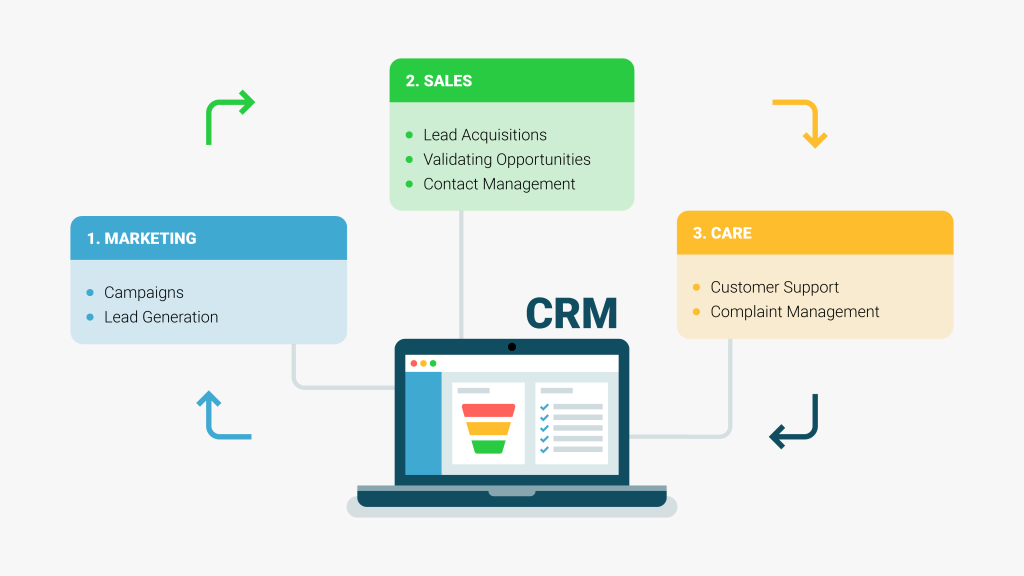 So, is the CRM system only suitable for specific industries?

Generally speaking, the CRM system for the vertical industry may be more suitable for a certain industry, because the CRM system is built according to the business process and needs of the industry; And those customizable CRM systems can be customized according to the needs of the industry and enterprises, so the industry has a wider range of applications.
However, regardless of the size of the enterprise or the industry, enterprises that use CRM system well tend to pay more attention to CRM and have a sense of identity with CRM, and the business process of the enterprise itself is relatively clear.
Adaptive CRM system is a store management system that uses information technology to achieve efficient customer relationship management, focuses on consumers, precise customer marketing in the whole cycle, omni-channel order management and efficient supply chain coordination, and supports the new retail transformation.